… one of the worst tornadoes ever to hit Lexington touched down. It was just before 5:00 pm on a Monday when an F2 tornado began near the intersection of Man O'War Boulevard and Tates Creek Road. The 100-yard-wide twister moved east-northeast, damaging 845 homes and causing $50 million in damage before lifting at Richmond Road near Saint Joseph East Hospital. While 20 Lexingtonians were injured, none were killed. The image below, courtesy of the National Weather Service, shows the damage track overlaid on a modern street map of the area: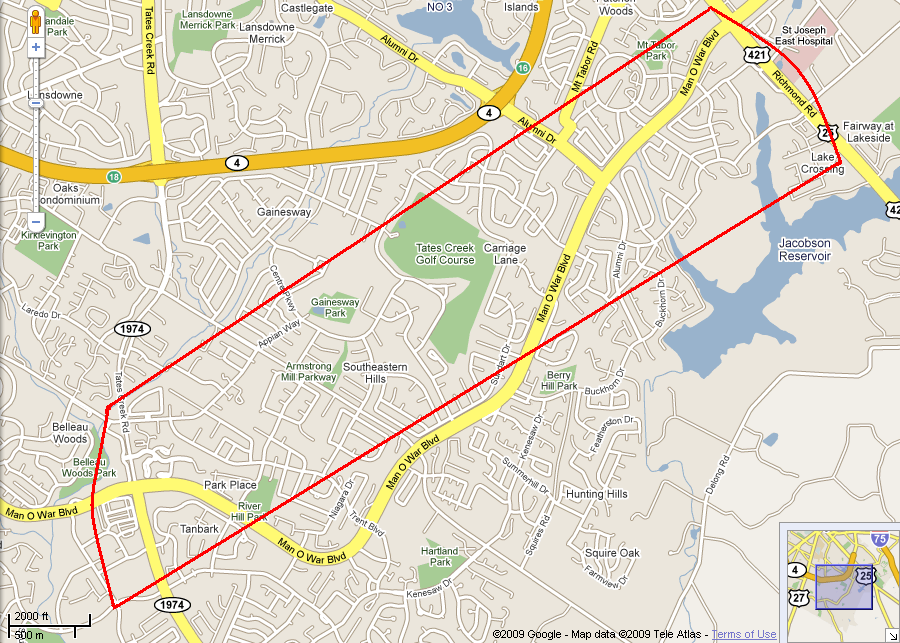 Cathy Callaway, now DEM's CSEPP Support Specialist, was a producer in WKYT's newsroom that night. She describes the scene as "absolute chaos."
Pat Dugger, DEM's Director, was in government service at the time, albeit with a different division. In 1986, DEM did not exist and Lexington had no emergency operations center. Pat, then an inspector with the Division of Building Inspection, was involved with damage assessment after the event. The then-new LFD Station 16 ("The Cave") served as the command post for response efforts.
For a full account of the event, see the National Weather Service's page at http://www.weather.gov/lmk/march_10_1986_lexington_tornado.